| | |
| --- | --- |
| | |
| | You can call us on Skype and we can show you the shooters or other generators and radionics machines our Skype address: chi.tec |
| | |
World Representatives, Contacts and Distributors (see first Map below and mouse-over the area you choose for additional information)
European Representatives, Contacts and Distributors (see second Map below and mouse-over the area you choose for additional informationand mouse-over the area you choose for additional information)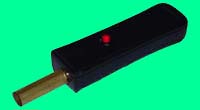 The CEG 1000
is an orgone shooter ( chi gun) with capabilities, which are ideal for any purpose. For instance, you can point it at your setup, such as a vision board. Boost its power to the max, even to the extreme, with two additional Chi Generators®! Click here and get additional info about this amazing new machine - You can also video call us for a demo! Also great to optimize water or food at a distance with magickal properties!
Chi energy / orgone / prana for agriculture, plants, lawns
Chi generators® to boost artistic inspiration
With the help of Chi energy get rid of unwanted attachments, demonic forces, spells
Use the Chi Radionics machines to counteract magickal attacks
The PFC 2000
is an orgone generator® (Chi generator®), with which you can set the life force (chi energy, orgone) to precision frequencies of your choice.